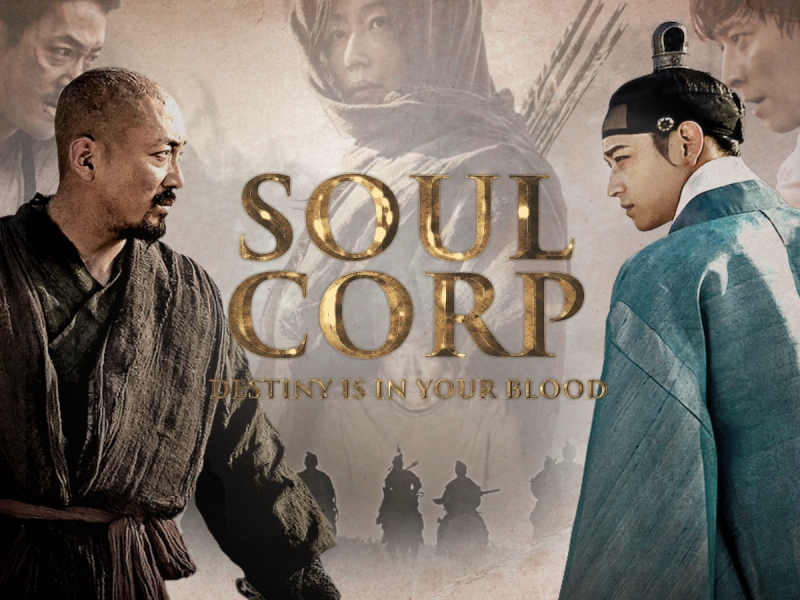 We work in the dark, to serve the light. We are Assassins.
Soul Corp
is an idea truly long in the conceiving, as I've been drawn to such a concept ever since realizing the surprising versatility of Korean actors can display in their craft. It is also my first time properly finishing a project of this size with this many movies, all engaged in an original story.
Simply put, this project follows the story of two secret agents that get trapped in a hunting game for powerful artifacts known as Pieces of Eden in order to subdue, control and damage the world, as it is in the case. The two are kidnapped and tasked to connect to the timeline of their ancestors who lived in the 19th Century during the latest part of the Joseon Dynasty and relive each memory in order to find the location of one of the Pieces of Eden -
The Apple
. Finding The Apple will in turn enable an evil organization known throughout history as
the Templars
to bring unspeakable natural disasters upon the world, that they will then make use of as a way to rise to power.
Thus, as forces soon start rummaging below the surface of the Korean Peninsula and Mount Baekdu erupts and triggers a chain of earthquakes, our two heroes must break free from their futuristic prison and find a way to stop the use of the Apple which caused the entire catastrophe. This project will be following this journey of theirs, with the aid of a mysterious villain turned hero who joins arms in order to put an end to the Templar Leader's tyrannical plan.
Being familiar with the Assassin's Creed series might've already indicated you that this plot and its points of interest emulate a story from this famous series, which is what I attempted to capture here with a Korean flavour, in an endless wait for a Korean Assassin's Creed

. Whether you're a fan or not, I still warmly invite all of you to let yourself be absorbed by this story, as our heroes will try to make their way out of a truly soul-stealing Corporation.
Sources full list:
Apple of Eden - Assassin's Creed Fan Film (2019), The 8th Night (2021), Ashfall (2019), The Berlin File (2013), Assassin's Creed (2016), Assassin's Creed 3 Intro (2012), Vagabond (2019), Lucid Dream (2017), The Closet (2020), Lucy (2014), Kundo: Age of the Rampant (2014), Master (2016), Asura: City of Madness (2016), Kingdom: Ashin of the North (2021), The Man Standing Next (2020), Golden Slumber (2018)
Intro music: Jed Kurzel - The Assassinations